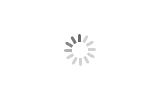 High Purity Brucite Powder
Victory

China

Quantity(Tons) 1 - 10 11 - 40 41 - 100 >100 Est. Time(days) 5 7 15 To be negotiated

2000T/Month
1.Magnesium hydroxide has high adhesive property.
2.Magnesium hydroxide produced by us has high whiteness.
3.Magnesium hydroxide can absorb the heat on the surface of the burning material and produce water.
4.Magnesium Hydroxide can be easily applied in various polymer compositions based on different polymeric matrix (PE, EVA, PP, PVC, PA) using advanced processing techniques ( such as extrusion, molding under pressure.
5.Magnesium Hydroxide is suitable for high temperature process of the flame – retardant rubber and plastic.
Magnesium hydroxide is a kind of inorganic weak base products, because of its good buffer performance, higher activity and adsorption capacity.
Solubility in water (18 ℃) is 0.0009 g / 100 g. Easy to absorb air carbon dioxide. In the 350 ℃ is decomposed into magnesium oxide and water.Higher than 500 ℃ water lost into magnesium oxide.
The chemical composition of brucite, simple formula for Mg (OH) 2, brucite is very rare in the nature of high magnesite material, its theoretical chemistry MgO style, H2O, 69.12% and 30.55%, the nature of output water magnesium stone often impurities such as Fe, Mn, zinc, Ni, these impurities in class quality with like, the formation of the solid solution series of continuous or discontinuous, composition end-member subspecies: hot metal magnesium stone (including 10%) FeO, manganese brucite (MnO) 18%, zinc brucite (ZnO) 4%, nickel brucite (NiO) 2.5%. Brucite associated minerals have a serpentine, calcite, dolomite, magnesite, magnesium silicate minerals, periclase, diopside, talc and so on.
Light active magnesium hydroxide with 90-99% basic substance content is used as vulcanization activator for rubber, filler and reinforcing material in rubber compounds.
In industrial rubber goods production magnesium hydroxide is added to crude rubber compound when vulcanized together with metal parts during vulcanization of chloroprene rubbers.
Synthetic magnesium hydroxide, as an effective halogen-free flame retardant and smoke suppressant, has the following characteristics and advantages:
1.High optical and color characteristics.
2.Using magnesium hydroxide in polymer compounds is characterized by the following:
Toxicity and aggressivity of combustion products decrease;
Frost resistance of polyolefin compounds increase;
Magnesium Hydroxide GENERIC® FUSE®
Product

Test Item

Whiteness(%)
Hunter method

Production Equipment

Particle size D50(μm)
Laser diffraction

MgO(%)

Moisture(%)

Coated

V-1V

91±1

Vertical Mill

4.5±0.5

58±1

≤0.5

Yes

VC-2V

91±1

Vertical Mill

5±5

5

59±1

≤0.5

Yes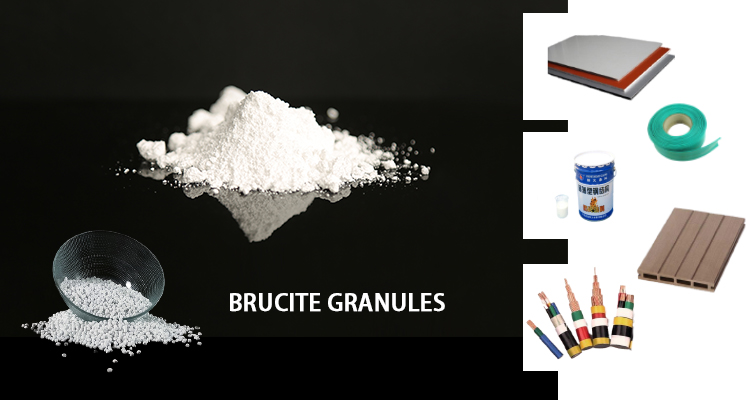 Company Introduction:

LIAONING VICTORY FIRE-RETARDANT MATERIAL TECHNOLOGY CO.,LTD. is a research and development, production and sales of integrated company mainly operate inorganic fire retardant and non-metallic mineral products.
Our main productus contain Talc products, environmental flame retardants, such as Magnesium Hydroxide, Aluminium Hydroxide, Silica Flame Retardant and Composit Flame Retardant, CCM(MgO), Composit Magnesium Fertilizer,Kaolin,Chlorite,CaCO3,Barite,Perlite,Fluorite,Titanium Dioxide and other non-metallic materials.
Retardant.CCM(Mgo) ,Composit Magnesium Fertilizer,Kaolin,Cholite,Caco3,Barite,Perlite, Fluorite,Composit TiO2 .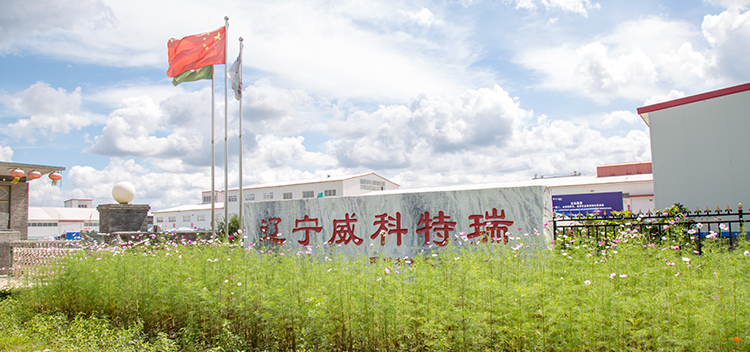 Business philosophy: quality-oriented, honesty
Corporate culture: sincerely believe, seek change and win, and people are better
Corporate Vision: Unleash the Unlimited Potential of Inorganic Mineral Powders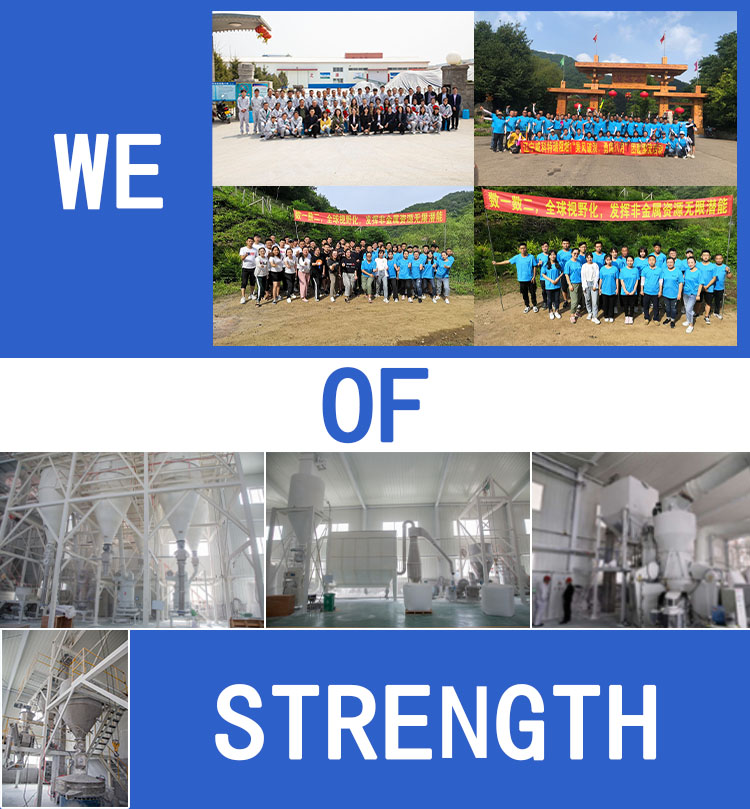 Now the company passed ISO9001 quality system certification.
Our products comply with SGS, REACH, RoHS standard.
Our company produces and sells all kinds of products in strict accordance with the international standard. With rich experience and advanced research and development production technology, we not only assure products' quality but also improve the environmental benefits of products, to win the trustiness and support by the client from all over the world.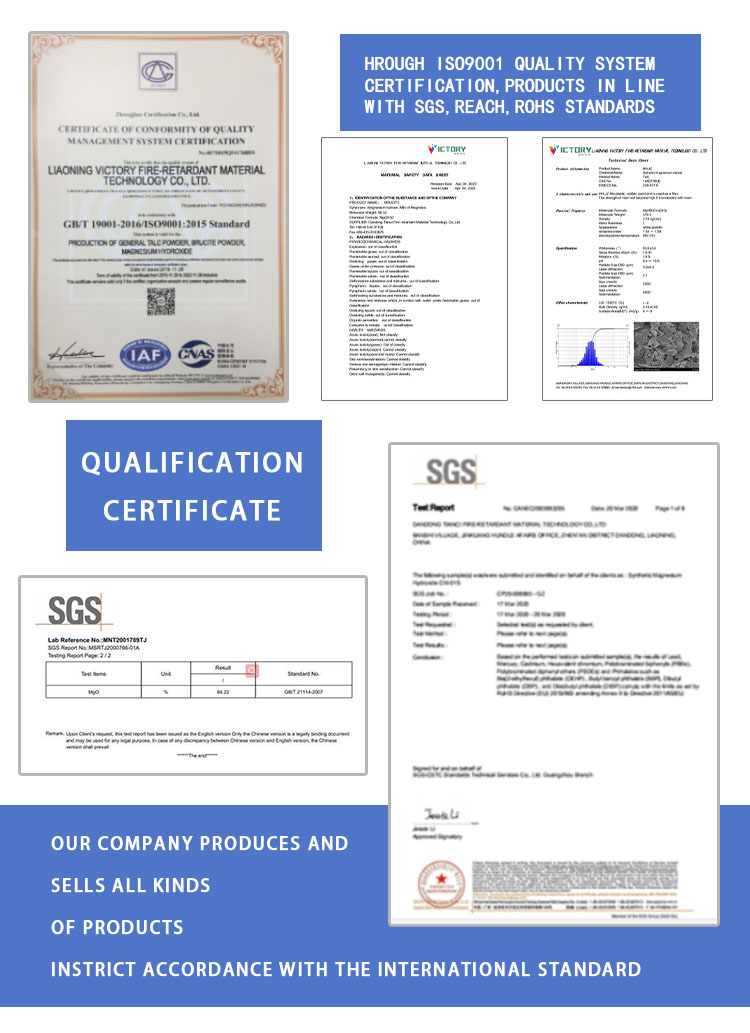 Packaging and shipping:
Package : 25kg PP bag/ Paper bag,.
500-1000kg/ton bag.
with pallet
Store in a dry and cool place. Stable storage for 5 years at room temperature.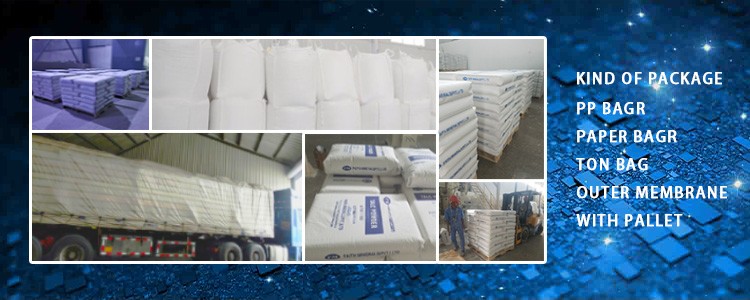 Multiple transportation methods could be selected by customers, including Shipping, Air Transport, Rail Transport and Courier Transport.
We can offer higher cost performance in cargo transportation .
With more ten years experience in fine machining of non-metallic minerals , We provide comprehensive customer service from the initial consultation to the final delivery of your order.
We always serves with enthusiasm and accepts full responsibility in customers' work. Our priority is your satisfaction and growing solid relationships with each of our customers.
As we are extending our buisness all over the word,we are looking forward to cooperating with you in the future.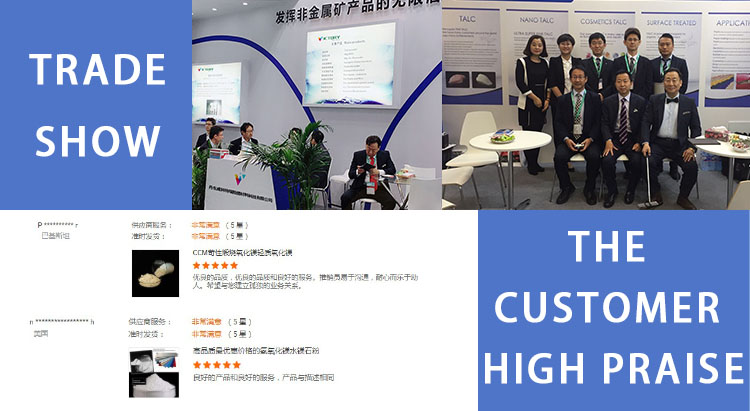 Our guarantee as below:
1) Goods quality will be same as samples, COA which supplied to you firstly.
2) Package also could be done accordingly to customer's request, safe and good look. Conform to standard of dangerous goods shipment. And photos will be taken during the process of container load, which will be supplied to each customers.
3) Shipment will be done by us, booking the direct, non-transfer vessel for prompt shipment. And shipping details will be advised.
4) After vessel left, the full set shipping documents will be scanned & delivered to you on time.
5) Any issues after picking up goods or during the usage, please contact us without hesitation.